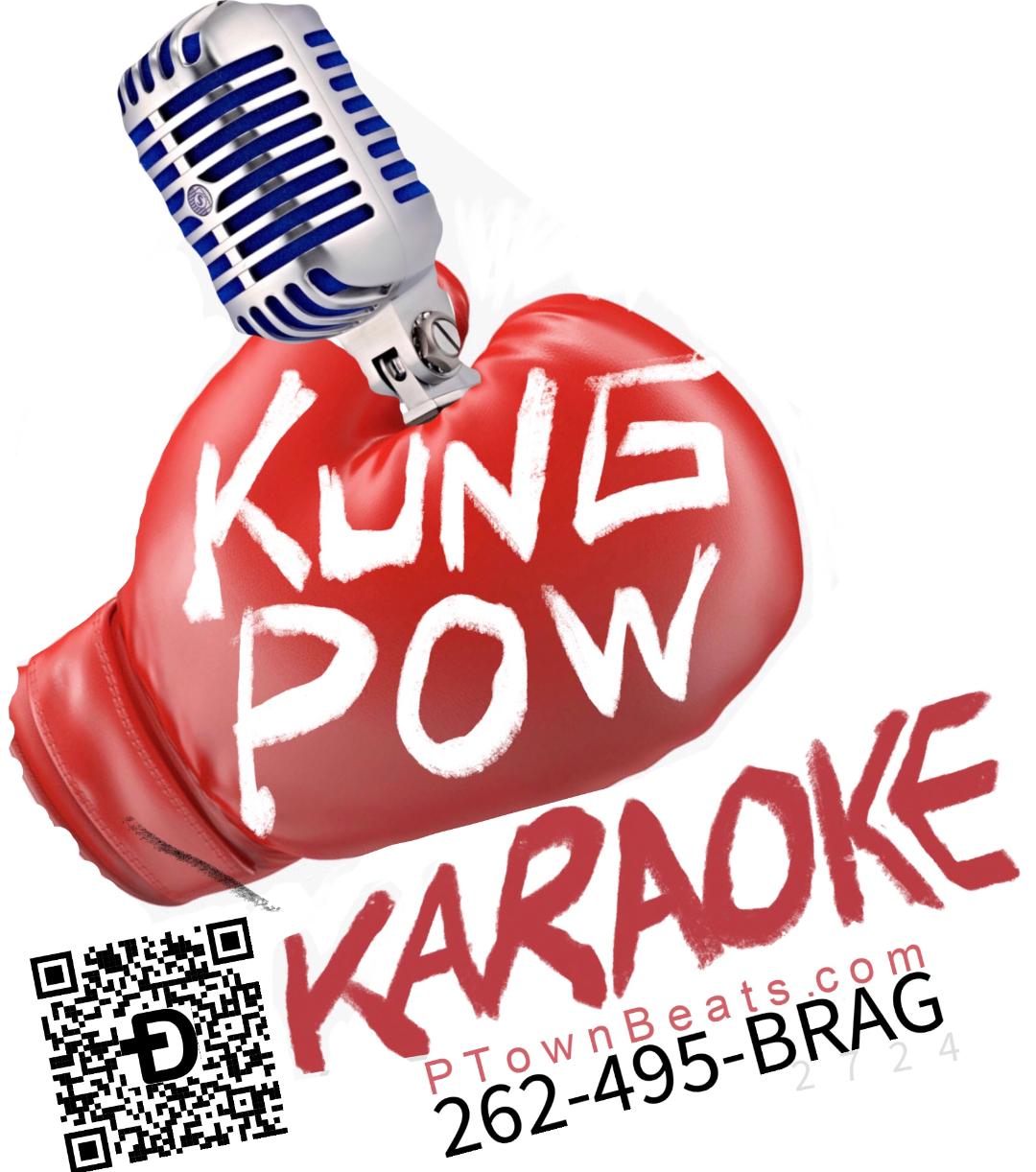 What is it? ?
Everything fun.

Anything you'd like it to be.

Conventional, orthodox karaoke.

A system for an artist (with guitar/instrument plug-in)... very singer/Song writer friendly.

Play a song solo, or along with a backing track (with lyrics).

Open-Jam if da backing guyz/ladays are available.

I'll bring a audio mixer. cords, mics, badda-bing; we'll make a functional/technical $pec.

Rap battles are quite common and ALWAYS required (or at least welcomed.)

Musicians can play along if you have an instrument.

A Hundred Seventy-Nine bux if it's the village of P-Town(53156).
What isn't it?
A place to feel anxious about your musical skill level.

A place where perfection is defined by conventional methodologies.
How much and why so much?
Artists skills/enjoyment are infinitely valuable.

Includes two mics or one mic and an instrument plug-in.

Deliverable is 1-hour of muzak.

Because I like fast cars, and am pretty gosh darn good at facilitating mojo-flow 4sho, can you dig it?
*Note leaving the downtown P-Town radius(53156) will add a buck per mile round-trip (time/tires/petrol/oil/brakes/smokes) to the gig-spot.
So 50 miles to da gig location? There will be a Benjamin(100 bux) added to da bill, can you dig it?
Call 262-495-BRAG(2724) and/or text (414)531-HELP(4357). Or E-Mail: DigitalParty@yahoo.com
Dim Const MCbSoftwareEngineer as Boolean = TRUE
'Secret programming to let PLC HMI Robotics peeps know I do Industrial Controls and Integration with business systems.
'Call 414-531-HELP(4357) for more info.